Mar 22, 2011
Played around with the colors on this one for a while. Started off 90s-X-Men-villain-Phalanx-gold, ended up 80s-Tron-OG-style-blue-and-gray. Hope you dig.
UPDATE: If so, rate it a 5 and click the "I'd buy" boxes at
Threadless
and make this a shirt! Help fund my comics making with just a couple of clicks!
Dean Trippe
site
|
tumblr
|
twitter
Posted by

Dean Trippe
at 12:14 AM
6 comments:

Mar 21, 2011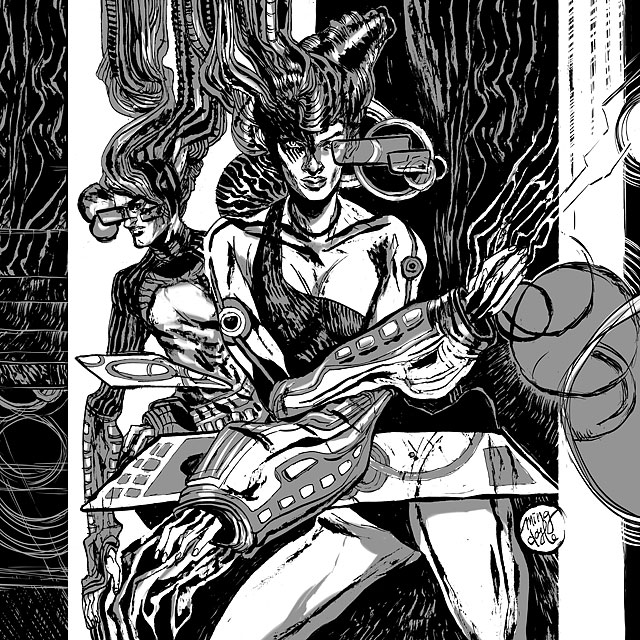 I was aiming to capture both the dingy high fashion and the eerie ultra-realness of worlds within microchips that I think are inherent to cyberpunk works here. I had a lot of fun in the attempt, but I dearly enjoy this crusty, cutting edge genre. I'd make a thousand more drawings in this vein if time and my unmodified, woefully cybernetic-free physiology only allowed!
- Ming Doyle
Posted by

Ming Doyle
at 1:02 PM
6 comments: